You've got questions
We've got answers. TRA staff can help you with payroll issues and more.
Payroll information: Payroll file and payroll remittance submissions are due 14 days from the payroll paid date.
Demographic information: Demographic information is required for all new hires to ensure we have an account established to record their earnings and service information.
E-payments: Payroll remittances are submitted on the MyEmployer web site as an ACH credit. You can schedule your remittance up to 14 days from the payroll paid date.  Payments for leave purchase of service or invoices for missed pension contributions can be remitted via E-Payment.
Adjustments/corrections made prior to payroll submissions: Corrections for prior payroll submission should be submitted as an adjustment on a future payroll file or as a separate payroll file. Report only the missed information; for example, if pension deductions were not included on reported salary, do not include the salary on the adjustment record, only report the missed pension deductions.
Social Security Administration: Information for state and local government employers on Social Security.
TRA staff are available to talk to your teachers about their pension benefits. Our benefit experts are available to meet with teachers at your location. The minimum group size is 10. Contact the Outreach Coordinator about the free services we offer and how we might speak to members at benefit fairs, new-teacher orientation and other relevant member events.
To contact, email outreach@minnesotatra.org or call 651.296.7174.
Here is a narrated presentation about TRA benefits for you to use at in-service sessions: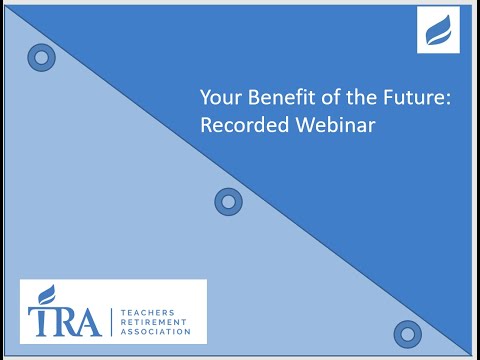 Watch TRA 201: Mid-Career Webinar